So I've watched the first episode of Cartoon Network's new show "Unnatural History" about 3 times, since it's all they've been showing since Sunday. I like the premise for this show and I think it's really interesting. I'm glad they're finally airing some programs geared towards teens and young adults. But "Unnatural History" is part fo a growing trend of shows that I don't think should be on this channel -- Live-Action shows.
Now don't get me wrong. I have nothing against live-action shows. Some of my favorite programs are live-action; NCIS, Castle, Law & Order, Dancing With The Stars, the entire lineup on the Food Network... But I think when you call your channel "Cartoon Network", you should focus on... you know..
cartoons
. I don't know why "Unnatural History" isn't animated. Cartoon Network is obviously aware that teens and young adults are watching their network, otherwise they wouldn't be airing this show at all.
But if teens and young adults are watching "Cartoon Network", aren't they looking for... cartoons? Now it's not that Cartoon Network isn't airing cartoons geared toward this demographic. "Ben 10" has grown and matured along with it's audience, and they've begun airing "Generator Rex" (which will get a write-up all it's own once I get caught up with it) and "Adventure Time", and there's the "Total Drama" series along with "Chowder" and "The Marvelous Misadventures of Flapjack". The last two are still kind of kid-oriented, but there is a lot of stuff for the older scene there too.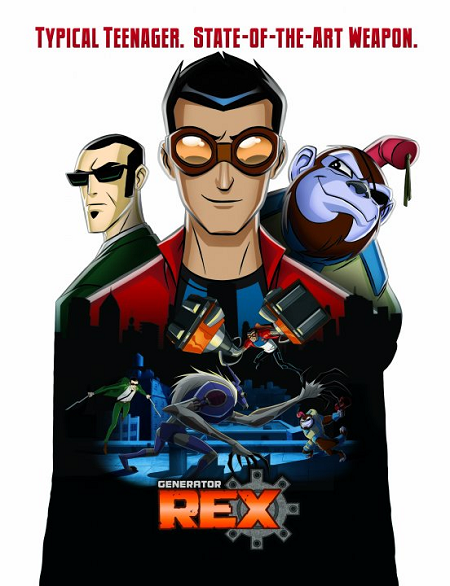 So why does Cartoon Network feel the need to air live action shows? I understand why shows like "Dude, What Would Happen?" and "Destroy Build Destroy" are live-action (though I question why Cartoon Network needs these shows at all). But "Unnatural History" doesn't need to be live action. If they got a good animation team (like the one that worked on Nick's "Avatar: The Last Airbender", which certainly didn't end up being "child-oriented") it could easily be done as an animated show.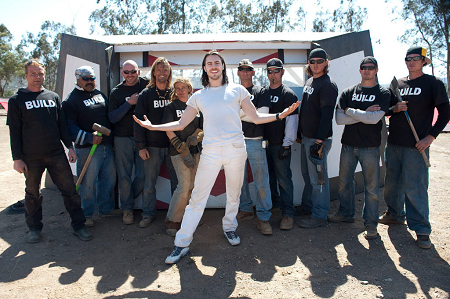 My friend Armaina has recently started
a blog that takes a closer look at animation
. She's an incredibly intelligent lady, and she really knows what she's talking about. She mentioned in her first post on her blog that animation is looked down upon in the states and is regarded as a medium "for kids". while I do think this is starting to change a bit, I do agree that it hasn't changed
enough
, especially if Cartoon Network needs to air things that aren't even cartoons to try and net a bigger young adult audience.
They're planning to air another show that sounds.. almost exactly the same as "Unnatural History" in the near future. I'm hoping that these shows only last a season or two and then Cartoon Network will realize it's mistake. If they want to attract audiences my age, 20-somethigns who are interested in cartoons, they'll have to do it with cartoons.