So I've officially declared yesterday "Bad News Tues." because that's pretty much all we got yesterday -- Bad news.
First came the news that
Satoshi Kon
had passed away at age 47. He was the director of "
Perfect Blue
", "
Tokyo Godfathers
", "
Paprika
", several other films, and the anime "
Paranoia Agent
". Several of his works weren't to my taste (to this day, I very much dislike "Perfect Blue"), and several I have yet to see, but I will not deny in the slightest that he was absolutely brilliant.
Image by Aaron Webb via Flickr
I found out
via Twitter
, though if you check any of your regular anime news sites, everywhere has something written up by now. From what I've read, he'd had cancer. It's really tragic that someone that brilliant was taken away so young. He was in the middle of a project, and I don't know the fate of it at this time. I'm not sure if that information has been released.
And then the day got worse. Word was passed to me through the grapevine that
Studio Ghibli may shut down
, all depending on the success of their next feature. Everyone knows Ghibli, whether they realize it or not. They brought us "
Princess Mononoke
", "My Neightbor Totoro", and "
Kiki's Delivery Service
". Things we all knew in our younger days. More recently there was "
Spirited Away
" and "
Howl's Moving Castle
". And on top of those there are tons of others that are all wonderful and charming and beautiful in more ways than I can count.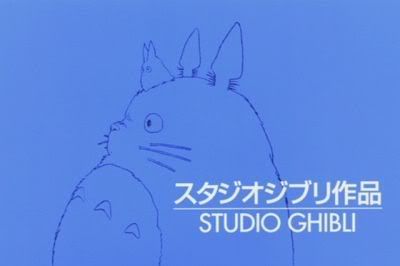 Of the two ends of the spectrum for brilliant anime films, we've lost for good the slightly-twisted, deep, sometimes dark, and always wonderful work of Satoshi Kon, and we're on the verge of losing the whimsical, thoughtful, also deep (but in a different way), and always lovely work of Studio Ghibli. "Paprika" and "Kiki's Delivery Service" have always been two of my favorite animated films, and to know that more in the same kind isn't in store for the future is tragic.